If at least I ended up in a crazy party like Neo… I'd be fun!
But unfortunately… I don't! And I'm to stressed to do anything!
I'm feeling lately like the White Rabbit in Alice in Wonderland… No time! I'm late! Run!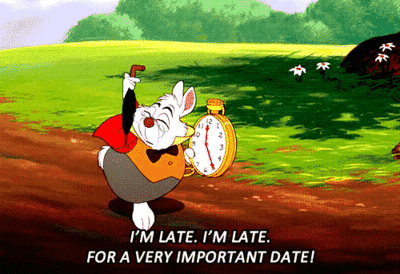 I literally don't know how bloggers deal with the fact of : I don't have a minute to sit down and write something!
Can someone give a good piece of advice?
Note: I'm sleeping 4-5 hours lately hahaha